This post contains affiliate links and I will be compensated if you make a purchase after clicking on my links. I was compensated for this post.
It would be an understatement to say I love everything Minted offers. From their endless selection of beautiful stationary to their modern and bold home decor options, this is the one shop I consistently turn to for the highest quality products. In addition to stationary and home decor, one of my favorite product categories to shop is their large collection of beautiful and original art.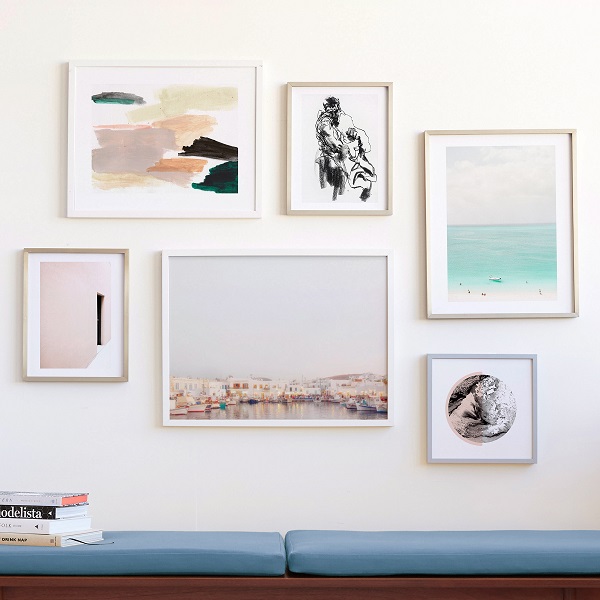 Minted Art launched in May 2012 with a carefully curated selection of limited-edition art prints created by a global community of artists. Since then, Minted Art has grown significantly and now offers fine art, limited edition art, children's art, and much more! Coming from independent artists across the county, each piece is unique while also being fully customizable. The large range of pieces can easily be browsed and filtered down to exactly what you desire to fill any space in your home.

Because I have three young children, I love shopping the kids art selection from Minted. From baby's nursery to teen, Minted has the best assortment of fun and bright original art prints to fill your walls. Each piece allows you to select your desired size from as small as (5″x7″ to as large as 44″x66″), overall color theme, materials (standard plexi or UV plexi), optional artist signature, and a beautiful frame. Additionally, the shop offers several personalized print options with your child's name, family tree, and more! Each piece has a small artist summary so you have a story to accompany the work of art.
Ready to shop Minted Art? Head over to minted.com now!